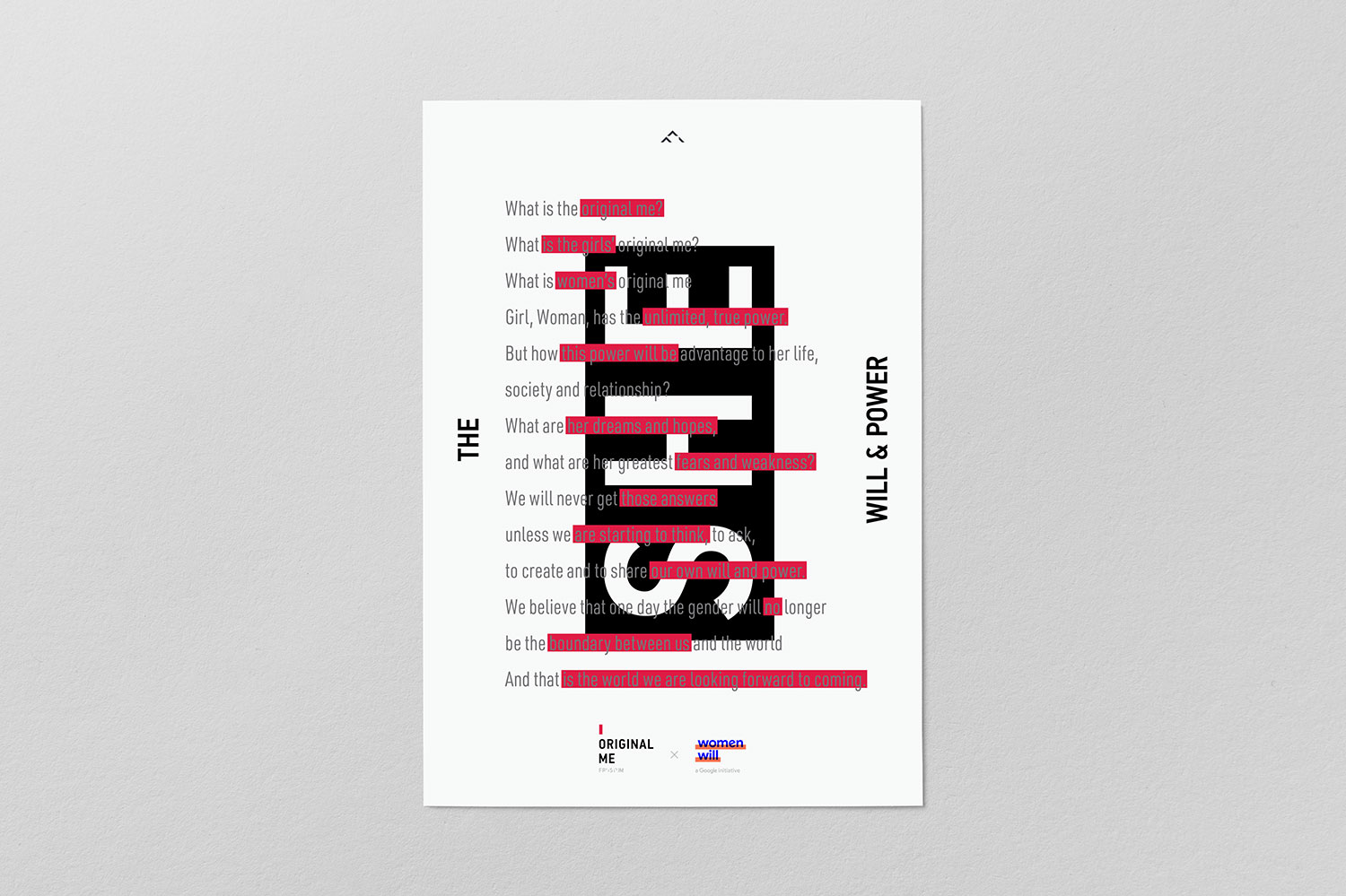 THE SHE – Original ME x Womenwill
What is the Original ME? What is the

girls'

girls'

original me? What is

women's

women's

original me?​
T
hirty years ago, the UK punk band BiKini Kill first mentioned the concept "girl power", which has been seen as a slogan that encourages as well as celebrates women's empowerment, independence, confidence and strength. After decades, we still could not give this "power" a real definition. Then the question stared to flow. How does she get this power? How this power will be advantage to her life, society and relationship? What are her dreams and hopes, then her greatest fears and weakness? The position of women within culture as well as country always be one of the biggest topics in modern society. This is the topic will not been improving unless "the she" to think it first.

That's why Original ME and Google Womenwill are planning to have this project "THE SHE: WILL & POWER", to help change this through inviting different "she" to share, to talk, and to create. Self-definition will be the deepest combination of those "She" as well as the mentorship circles. We want everyone could benefit from a project meant for people who do not limited by gender and truly understand respect the "she" 's power.